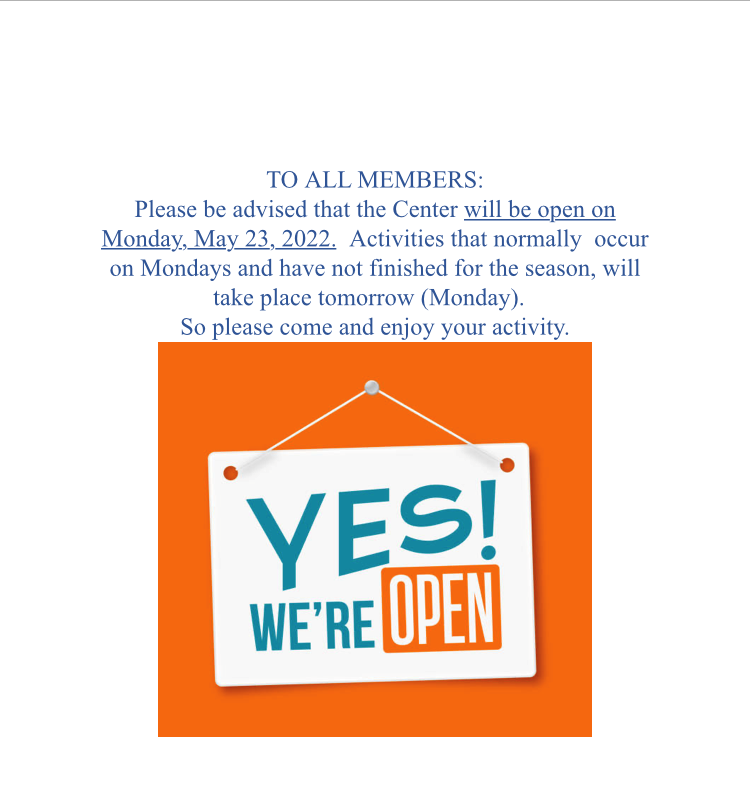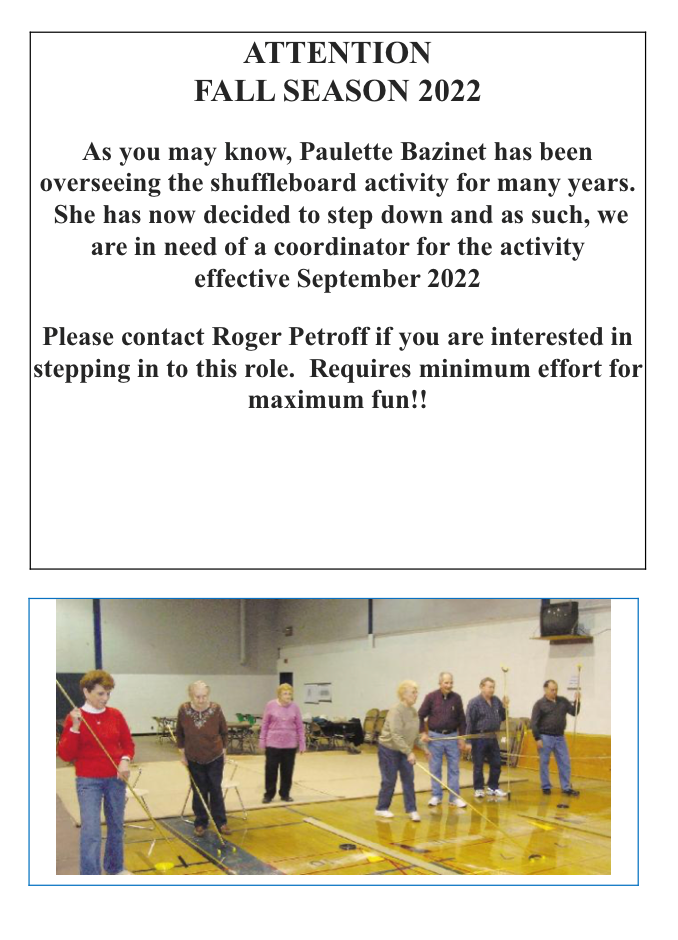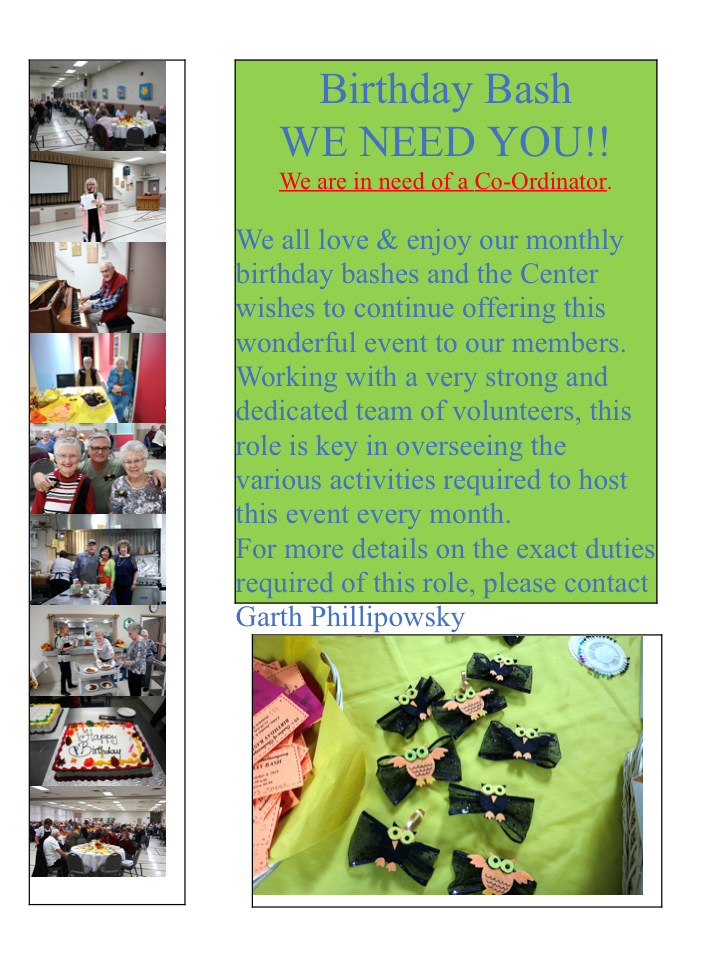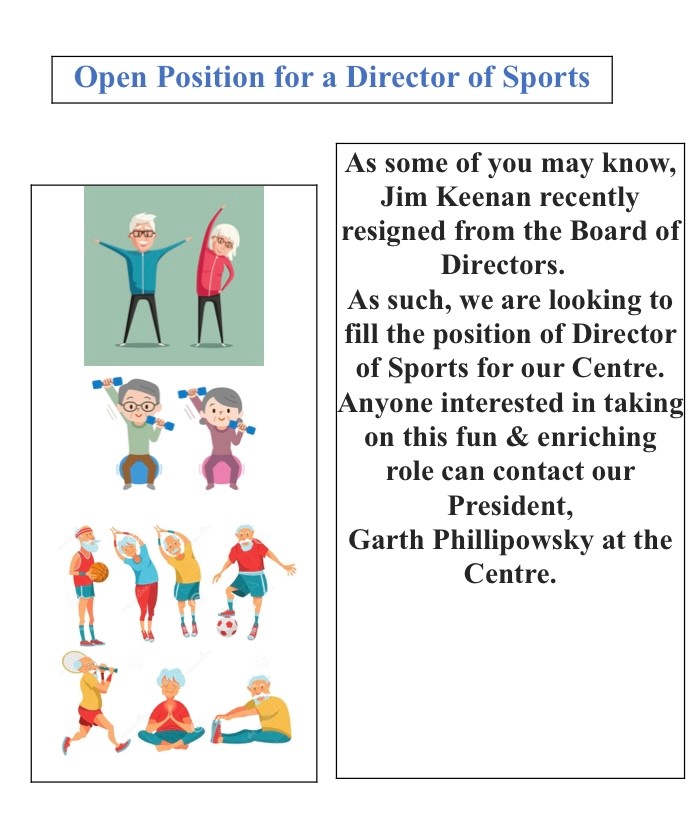 IMPORTANT MESSAGE REGARDING COVID-19 RESTRICTIONS

(as of May 15, 2022)
AS THE MASK MANDATE HAS NOW BEEN LIFTED IN QUEBEC, THIS WAS THE LAST COVID-19 RESTRICTION REMAINING FOR MOST VENUES. GOING FORWARD THE 55+ CENTRE WILL MAINTAIN THE CURRENT SANITIZATION PROCEDURES WE HAVE IN PLACE AS WELL AS THE REQUIREMENT OF ITS MEMBERS TO INDICATE THEIR ATTENDANCE AT ANY ACTIVITY AT THE CENTRE. THE WEARING OF FACEMASKS IN THE CENTRE WILL NOW BE OPTIONAL. NOTWITHSTANDING THE FOREGOING THE 55+ CENTRE WILL BE OPERATING AT FULL CAPACITY BUT INITIALLY WILL RUN ACTIVITIES AND EVENTS FOR MEMBERS ONLY.
MESSAGE TO THE MEMBERSHIP
(Posted May 17, 2022)
PLEASE NOTE THE ANNUAL GENERAL MEETING WILL BE HELD THIS YEAR ON FRIDAY JUNE 17TH, 2022 AT 1:00 PM.
ON THE AGENDA WILL AN UPDATE TO OUR CURRENT BY-LAWS TO BE VOTED ON BY THE MEMBERSHIP.
THERE WILL NOT BE AN ELECTION AT THIS MEETING AS IT WAS DONE IN FEBRUARY 2022.